About: NULLf9aa364e-2f3a-48c0-b23b-0fd63bfe6ee6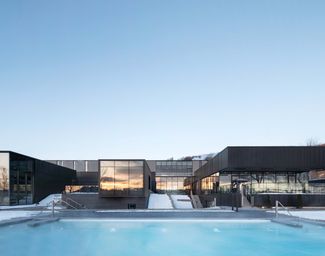 Strøm spa nordique Vieux-Québec
515 boulevard Champlain, Qu??bec, G1K 0E4
The Strøm Nordic Spa offers an array of services including thermal experience, massotherapy, beauty treatments and gastronomy. Providing a unique relaxation experience in an exceptionally beautiful natural setting. The Strøm Nordic Spa in Old Quebec was built in the midst of a location rich in history, becoming without a doubt the most magnificent spa in the province.

Visit our reopening guide and our procedures: https://www.stromspa.com/en/gradual-reopening-guide/

*Not applicable on corporate prices, group prices, memberships and regular gift cards. Cannot ben combined with any other promotional offer.