About: NULLf28bfedd-9a77-4158-96e0-515ea459dfcc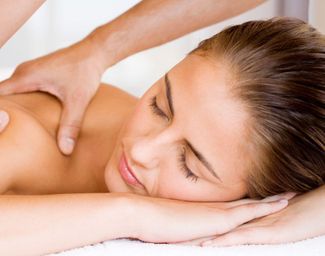 AH BELLA LUNA MOBILE SPA-10000
4694 Lee Avenue, Niagara Falls, L2H 1M8
Ah...Bella Luna is a mobile spa that caters to the Niagara Region, ON.

Treat your spirit, mind and body to a complete and extraordinary reviving, de-stressing experience with Ah...Bella Luna! Mobile Spa. We offer the latest in massage, skincare, and other spa services in the convenience and comfort of your own home.

​It is our mission to enrich our clients' lives by providing an excellent quality service and by using products and skill to meet their needs. We truly want our clients to enjoy this beautifying and relaxing experience in order to help women feel good about themselves and to help build self-confidence. Now a days time is of the essence, it is priceless and by providing a mobile service, women can now find the time to be pampered and to take the time for themselves that they all deserve. Whether it is taking away that extra stress on your wedding day or planning a birthday or bachelorette party, we ease that stress by making it as convenient for you as possible! We are unbelievably passionate about our work and take great pride in pleasing our clients and making sure they are satisfied. Although we all know that beauty lies within, the external is simply a reflection that compliments what already is. The external helps balance and mirrors what is.