About: NULLefa602fa-3b8a-43b1-a754-1688e4061a12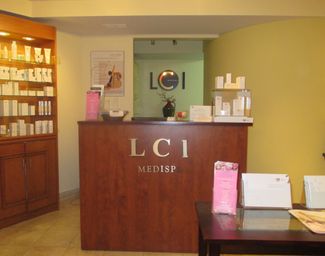 LCI Lasercom Medical and Hair Removal Spa Ottawa
100 Gloucester St, Ottawa, K2P 0A4
We are dedicated to providing the highest level of quality treatments and services at the most competitive prices for the well-being of our customers.

The LCI Ottawa Clinics offer a full range of medical aesthetics and spa treatments including laser hair removal, skin tightening, spider vein removal, cellulite reduction, stretchmark reduction, rejuvenating peels, IPL photofacials, and microdermabrasion. Our spa treatments include customized medical grade facials for all skin types and conditions, manicures, pedicures, waxing, threading, brow and lash tinting, lash extentions, and makeup application or lessons.

For your skin care needs, you'll find a wide selection of pharmaceutical and professional-grade products for all skin types and conditions. Vivierskin, Vivier SkinTx, Medique, Derma MD, Jane Iredale Skin Care Makeup, Gewhol , CDN Shellac, and OPI and Essie are just some of the specialized name brands and product lines that LCI offers.

At LCI, we know skin. Let our skin care experts customize a skin care and treatment program just for you. Book your free consultation with LCI today.