About: NULLe764d118-41fa-4e22-99a8-64b188aac18d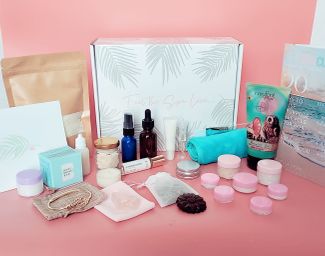 The Spa Curator
63 Sawmill Rd, St Catharines, L2S 3K5
BRING THE SPA HOME TO YOU - SHIPPING CANADA WIDE NOW

WHAT WE DO:

The Spa Curator is your complete at-home anti-aging solution. We sustain a holistic approach to anti-aging that focuses on three components - skin rejuvenation, stress reduction & radical self care brought to your doorstep.

Not only do we make achieving professional results at home possible... we make it simple and a no brainer. We are completely redefining and revolutionizing anti-aging, skin and self-care. We are provide every step, tool and resource to deliver outstanding results.

WHAT WE OFFER:

The Spa Curator Features:

-The Limited Edition Retreat Collection ($250 Value) only $97
-The Luxury Anti-Aging Facial Box only $64.95
-The Body Treatment Box only $59.95
-The Anti-Aging Mani / Pedi Box: only $49.95
-The Spa Day Box (Facial, Body & Mani/Pedi) only $124.95

Each treatment includes:

-Digital Spa Experience including 3 Guided Meditations, Curated Spa Playlists, treatment & product breakdowns
-Access to exclusive offers in The Spa Curator Exchange
-Hand Crafted Chocolate
-Loose Leaf Tea
-Bonus products from other small Canadian beauty & skin care brands
-2 or more treatments per box when used according to directions.

FREQUENTLY ASKED QUESTIONS :
https://www.thespacurator.com/collections/premier-collection/#shopify-section-collection-faq

SHIPPING AND PROCESSING
Processing Time: 1-2 Business Days
Shipping Time: Approx.1-2 Days within Ontario, 3-5 Days within Canada

HOW TO REDEEM:

Please submit your card information to redeem for a an e-gift card for The Spa Curator. You should receive within 24 - 48hrs (weekends) sometimes even sooner.

https://www.thespacurator.com/pages/contact-us

OUR BACKSTORY

The Spa Curator was founded during an uncertain time – a new beginning for us in the midst of adversity. For us, it represented hope, inspiration, transformation and faith – in being capable of accomplishing anything (and everything) that you set your mind and heart to.

As former brick and mortar spa owners. our goal is to provide our clients with an exceptional spa experience and to make them feel special. With the hustle and bustle of everyday life, finding the time to unwind and de-stress isn't always the easiest task. We wanted to figure out the best solution that would also bridge the gap between the new norm and providing the ultimate spa experience - even if it's at home.

The Spa curator offers so much more than just products in a box… We are a complete top to bottom experience that will rival the in-person spa experience… you'll see if you give it a try!

We're a small woman-owned business operating with a clear vision in mind – hope, inspiration and transformation.

For anyone on that journey, self care is a must-have piece of the puzzle and we couldn't be happier to be the ones to bring it right to you (literally)!

Go ahead and order your at-home spa experience today!