About: NULLe5a925cc-e70c-45d0-a854-c56db7e9fb4a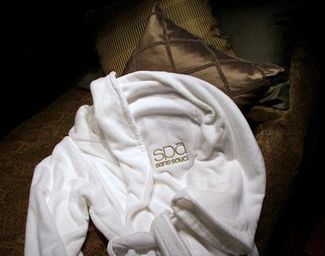 Spa Sans Souci
159 St Lawrence St, Merrickville, K0G 1N0
Relax and invigorate your body and gently awaken all of your senses. Enjoy the quiet, intimate and elegant setting of a spa in an historical village, Merrickville.
Each member of our professional team has been carefully selected for their expertise and desire to deliver superior customer service...
At Spa Sans Souci we take pride in everything we do. From the moment you make your appointment to the moment you leave, we want each and every second to be a relaxing and memorable one.
Our standards are high. We take extra care to ensure the products we use and the treatments we pamper you with exceed your expectations.
Take some time to yourself, enjoy some time with a good friend or celebrate a special occasion with a group.
We promise it will be your best Spa experience!