About: NULLdff1a57e-052d-40a4-a2f0-ef652d19e9df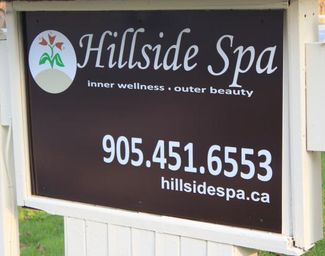 HILLSIDE SPA - SERVICES ON THE GO-10000
42 Salem Crt, Brampton, L6V 4J8
Our team of certified professionals have operated for over 18 years in the Brampton and surrounding areas, Thanks to our Raving Fans! We bring you spa quality services for your body, beauty and wellness. Our team of warm and caring professionals offer you an assortment of services so each of our treatments has been created with our passions for the classics with a splash of new innovation. Each treatment will rejuvenating your body and highlight your natural beauty. Our strong commitment to the highest standards of sanitization & sterilization brings strong peace of mind.

We look forward to pampering you soon!!!



All services/packages/gift certificates are subject to applicable taxes at the time of service.