About: NULLdb05f28d-d959-47c0-b1b6-3114028a5244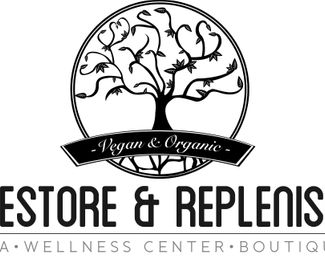 Restore and Replenish Vegan and Organic spa
8 maiden lane, Mississauga, L5M 1W8
Restore and Replenish is a Vegan and Organic Spa, Wellness Center, Hair Studio and Boutique located in Streetsville.

Our Aesthetician's use only Natural, Organic and Vegan products during your visit with us. Our Registered Massage Therapist's are passionate about helping their clients relax as well as helping with aches and pains. We also provide safe prenatal treatments for those who are expecting.

Our hair stylists use an ammonia and PPD free hair dye from Calura. Calura is a Canadian product that has 100% grey coverage with the benefits of added organic essences.

Our Retail products are Local, Organic, Vegan or Natural and our knowledgeable staff can help suggest products that are best suited for your skin type.
Please check out our website at www.restoreandreplenish.com to learn more about our spa and hair studio.

Accepting WAYSPA gift cards for new clients only. Only valid on services.