About: NULLd0da660b-f327-4a1a-90dc-68879ced1b9b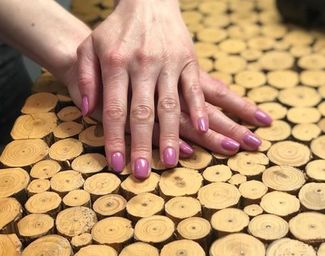 Hands Of Gold Spa
53 Woodstream ave, Brampton, L6R 1N7
We conduct a MOBILE SERVICE, providing an UNFORGETTABLE EXPERIENCE during our service. Using qualified skilled experienced Skin Therapist. During our time we focus on the mind, body and spirit creating customized treatments that provide a balance.

We provide services such as; manicures, pedicures, customized facials, relaxation massages just to name a few!

Hands Of Gold Spa provides Waterless Manicures. Conducting waterless manicures helps to care the nail better and as well the adhesion of the nail polish application.

Hands Of Gold; services clients who takes great interest in caring for themselves, and love the sound of having a treatment or spa service done right in the comfort of their own home. Avoid The Hassle Of Driving And Waiting!

Hands Of Gold Spa is determine to provide the ultimate service creating a comfortable and unique environment. Understanding that we strive to keep a 100% healthy and clean environment for ourselves as well our clients. We conduct strict sterilization procedure before and after each service.

Take advantage of our wonderful service, Sit back and enjoy an experience of pampering that will keep you coming back.