About: NULLcbd8f5e9-2b56-4f22-b480-9f98785741a8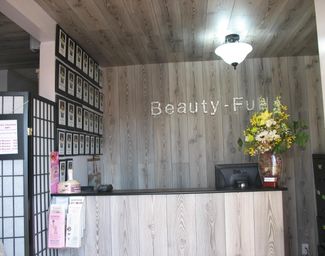 Beauty Full Spa & Weight Loss Treatment Centre Inc
931 Liverpool Rd, Pickering, L1W 1S7
Beauty-Full Spa offers the traditional Day Spa services from pedicures/manicures to facials-massages-volume mink extensions. What makes us stand out from our competitors is our non-traditional services which include laser tattoo removal, mole and skin tag removal, and one of a kind treatments including pain-free Brazilians!

Check out our everyday price of $30 for Brazilian waxing (women only). As this is a discounted service WaySpa cards, vouchers or certificates are not accepted. Between the Cheeks/Butt Crease $15. Broken out as 40% of women have no hair in that region.

Our website is www.beautyfullspa.ca, it is very informative, including both text and video testimonials. We can also be found on Facebook, Pinterest, and various other social media venues. Don't be shy and give us a call or just Like us on Facebook or write a review on Google! We look forward to having you as our guest!

Please note that we will perform massages by RMT's, however, cannot offer receipts due to the double-dipping insurance regulations and the WaySpa's marketing fee applied against the amount we received from the face value on the gift certificate. We will gladly accept WaySpa gift cards as payment (Saturdays are excluded). We just cannot offer receipts that can be submitted to your group health plan for massage cost reimbursement. Also, you cannot use your WaySpa gift towards the purchase of any retail product(s) or for the removal of tattoos or skin irregularities including moles and skin tags. Additionally, your WaySpa gift cannot be applied to any already discounted Spa Package, Brazilian (Ms B) waxing or service that may be on special or discounted at the time of your visit, and this exclusion also applies to pay for the purchase of any in-house gift certificate. Please note that we do not allow WaySpa payments towards any services booked or done on any Saturday.

Our hours Tuesday to Friday are 10 a.m. to 6 p.m., however, by appointment only after 6 p.m. Saturday from 9 a.m. to 3 p.m., by appointment only after 3 p.m.