About: NULLc82d9ace-84c9-4ccf-93f4-4943a33b470f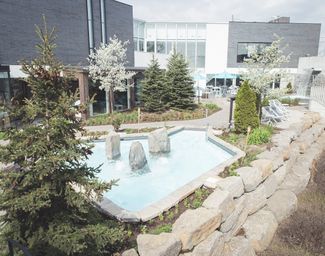 Strøm spa nordique Île-des-Soeurs
1001 Boulevard de la ForÍt, Verdun, H3E 1X9
The Strøm Nordic Spa offers an array of services including thermal experience, massotherapy, beauty treatments and gastronomy. Providing a unique relaxation experience in an exceptionally beautiful natural setting. Located on the edge of Lac des Battures on Nuns' Island, our facility offers you an incomparable atmosphere promoting complete rejuvenation.

Visit our reopening guide and our procedures: https://www.stromspa.com/en/gradual-reopening-guide/

*Not applicable on corporate prices, group prices, memberships and regular gift cards. Cannot ben combined with any other promotional offer.