About: NULLb98af96d-7047-4174-bdcc-25dae7b29e62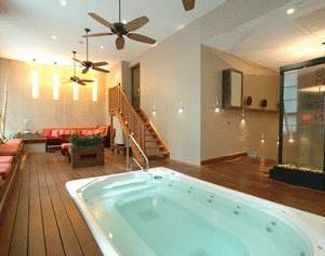 Spa Zen Executive Hotel Cosmopolitan
8 Colborne Street, Toronto, M5E 1E1
Retreat to the serene oasis of Spa Zen at Executive Hotel Cosmopolitan Toronto. Located in the heart of the city, Spa Zen is your serene escape from the bustling activity on the streets. Within this intimate setting, you will find a comprehensive selection of spa and skin care services, offering a new style of urban renewal. Relax and rejuvenate in the jacuzzi whirlpool and experience one of our signature services or retreat packages.

Spa Zen's complete range of offerings consists of retreats, rituals, body treatments, massages, facials, nail care and hair removal services. In addition, our menu features enhancements to accompany each core treatment, allowing you to completely customize your experience.

Beyond our primary menu, Spa Zen also offers seasonal specials for each day of the week as well as wedding and celebration packages in addition to group health and wellness breaks.

BOOK ONLINE!
Visit our website to book your services online now!
www.spazen.ca

Please note: Wayspa gift cards cannot be used towards Spa Zen Promotional Packages and/or Specials. For more information please contact our Spa Concierge at 416.350.2424 or by email spa@cosmotoronto.com.

We look forward to seeing you soon.

Spa Zen Team!