About: NULLb7db4d8b-e9b9-4b34-b868-6ec87147a3c7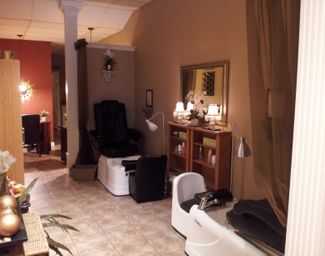 Kenza Day Spa
7215 - 120th street, Delta, V4C 6P5
Kenza Day Spa is one of the most popular spas in Surrey / North Delta area. Voted so many times as the "Best Day Spa" and the best place for Massage, Manicure/Pedicure, Laser and Body Wraps. Our 15th anniversary was full of success and determination to ALWAYS offer the best of everything!

The spa offers wide range of spa and medi-spa services, including Eyebrows Microblading, Permanent Makeup, Massage Therapy, Laser treatments, Facials, Acid peels, Microdermabrasion, Pedicures, Electrolysis, Skin tag removal, Waxing and much much more...

We serve men and women, teens, pregnants,and even juniors age 7-12 years!

We encourage you to visit our website for complete list of our services, and also remember to check our monthly specials for good deals!

Please don't hesitate to contact us at 604-597-4888.