About: NULLb630143b-04f3-4478-a2c1-1f431879e05e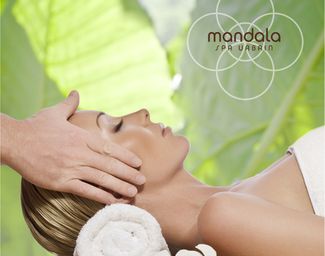 Mandala Spa Urbain
6255 boul Monk, Montreal, H4E 3H8
Mandala Urban Spa is the perfect urban sanctuary for escaping the everyday stress.
You will quickly reach a feeling of well-being and peace at this charming oasis, thanks to the incomparable relaxing atmosphere.
A warm welcoming and professional team will guide you and take care of you, while you enjoy all the different treatments they offer, that will for sure surpass your expectations.
From beauty treatments to relaxing massages, indulge yourself and rebalance your energy at the Mandala Urban Spa.

Mandala Spa Urbain est un sanctuaire urbain parfait pour échapper au stress quotidien.
Vous y trouverez rapidement un sentiment de calme et de bien-être dans ce charmant oasis de paix, avec une atmosphère feutrée et zen propice à la détente optimale.
Simplement et chaleureusement accueilli par une équipe de professionnels, vous serez conseillés, dirigés et traités avec attention selon vos besoins et vos attentes.
Que vous désiriez vous refaire une beauté, vous offrir quelques moments de détente, rééquilibrer votre énergie, ou vous libérer du stress, le Mandala Spa Urbain vous ouvre ses portes et vous attend.