About: NULLab358e37-c38a-4273-a8c8-9c996932a4b2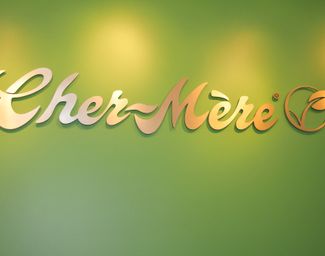 Cher-Mere Day Spa
68 Brock St, Kingston, K7L 1R9
Cher-Mère herbal products are natural, herbal and eco- friendly. Cher-Mère brand supports over forty (40) products for skin, hair, body and seeks to guarantee a wonderful product experience for everyone.

Cher-Mère Day Spas are a natural extension of Cher-Mère Product lines. The natural, herbal and eco-friendly products developed for the spas are exclusive to Cher-Mère Spas which are located in Canada, Trinidad and Barbados. The Cher-Mère Spa offers several services, some of which include facials, waxing, body therapies, massages, hand and nail treatments all conducted by professionally trained staff. At our Canadian Branch, we have registered massage therapist and also a nutrition and fitness expert, Dr. Cathy Ferri on staff.

Cher-Mère was developed by biochemist Cheryl Bowles who is the Managing Director and founder of The Herbarium Limited. Cheryl was raised in the Caribbean, surrounded by the sea, sun, sand, rain and verdant hills, mountains, rivers of the beautiful islands. She has incorporated these natural elements of the earth and sea to create a Cher-Mère range of hair, skin and body care products and spa services compatible for women and men of all skin types. These products transcend boundaries as their platform is the science of nature which benefits and works to heal, repair and improve the skin and hair naturally, so that we look and feel younger and better.Dr. Aba Mortley, Chemical Engineer, began assisting her mother Cheryl, at The Herbarium Ltd, from the age of 8 yrs in the areas of production, promotions, television appearances and other tasks. She continues to support the business with 21st century ideas and is poised to take the company to the next level.