About: NULLaa62eef7-7c10-439f-b094-0c62e342f96a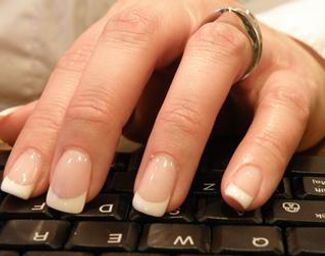 Tees Nail NV
15 Fairlawn Road, Kitchener, N2C 1X8
Tee's Nail NV is a home based, full service salon & spa offering Pedicures, Manicures, Facials, Body Treatments, RMT Massage, Relaxation Massage, IPL Hair Reduction and Photo Facials. We are also trained experts in gel enhancements and specialize in UV/LED cured Gel, Gel Polish Manicures and SHELLAC Manicures (the original Power Polish by CND)

With a staff of 3, we pride ourselves on being up to date on all the latest nail and spa trends with proven results.We attend networking events and classes regularly. It is our objective to ensure that each client is kept safe in our salon by following the strictest in dissinfectant and sanitization practises. We use one file per client and we do not support the use of credo blades during any of our Pedicure services.

Teresa #Salon Owner# is an Aesthetician/Certified Nail Professional and Educator with almost 20 yrs experience and expertise. She specializes in Custom Created Designer Gel Enhancements and offers an array of best-selling designs to choose from. Bring a photo of a design you like and she can duplicate it!

Anne is an Aesthetician with a specialized CMP #Certified Master Pedicurist# who offers Medi Pedicures. She is also fully trained in Microdermabrasion Facials and IPL Hair Reduction and PhotoFacials as well as a Certified Nail Professional for the past 4 yrs.

Kathy is an RMT #Registered Massage Therapist) with over 20 yrs experience. She has years of experience working with Seniors and is also an Aesthetician, CMP and IPL technician.