About: NULLa8e8002d-b229-4a77-ac59-541d09363568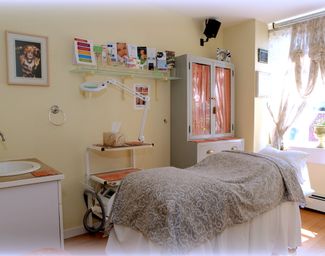 Avalon Spa & Wellness Centre
Suite 303 - 88 Lonsdale Ave Buzzer 008, North Vancouver, V7M 2E6
Avalon opened its doors for business as a Registered Massage Therapy Clinic in 1996 and has since expanded offering an array of high quality spa and wellness treatments and products. Our philosophy is to bring healing to your skin, and through the perfect regime of skin care, massage and other treatments, you will find reduced stress and better overall wellness, and in turn, feel and look your best!

In 2000, Avalon was one of the first centres to offer permanent make-up. With years of experience, Alannah offers exceptional results, and is often requested to fix other businesses' "mistakes". More recently, Avalon has added tattoo removal, suitable for removing small, unwanted tattoos --to complete an otherwise sophisticated look!

As boutique spa, we offer custom services to suit your needs, in an environment that respects your privacy. We are situated in the historical Payne Hardware Building, found between Esplanade and First Street, on Lower Lonsdale Avenue.

Nestled within a busy city, we will provide you with permanent makeup services and a tranquil and private spa experience not found in the larger establishments.