About: NULLa55b83fe-0fe4-4caf-b293-89c7aaca52f8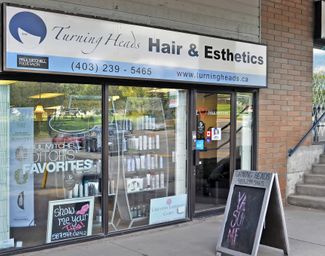 Turning Heads Hair & Esthetic Studio
123-1829 Ranchlands Blvd NW, Calgary, T3G 2A7
Turning Heads is a full service hair and skin studio located in Calgary, Alberta. A short drive from a variety of convenient locations, we offer a relaxed atmosphere and friendly staff.

Our stylists are all highly experienced to ensure premium quality. Service and quality are our priorities, and we work hard to ensure that every single client leaves our salon feeling wonderful.

We're easy to find, we've got lots of parking, and we offer competitive rates on exceptional service. Make your next salon visit a special one with a trip to Turning Heads.