About: NULL9e89935f-35e9-4c2e-b034-711a06601570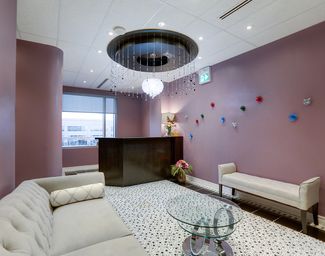 Opus Spa & Wellness
7191 Yonge Street Suite 203, Thornhill, L4J 1V8
Opus Spa & Wellness is the newest luxury spa in Thornhill/Markham. Located within the same building as Liberty Suites Hotel in Office at Yonge, World on Yonge complex (1 street northeast of Yonge St. and Steeles Ave.), our beautiful spa environment embodies indulgent relaxation. Simple and natural spa treatment of the essentials: body (Swedish, acupressure, Thai, aromatherapy, hot stone, therapeutic), foot massage/reflexology, facial treatments, and hair removal (waxing or threading), using natural and organic products where available.
Come experience indulgence in our serene setting, where the ambiance also contributes to the therapeutic experience. Relax after a long flight, business convention, or tiring day at work/home.

We are committed to developing more than just a spa experience; we strive to create a culture of full-body wellness that makes caring for body, mind and spirit a way of life.

Indulge and pamper yourself. Before and after work or play. Make time for yourself. Opulent relaxation.