About: NULL9b7508a9-c231-4b80-83c2-39d256a509c8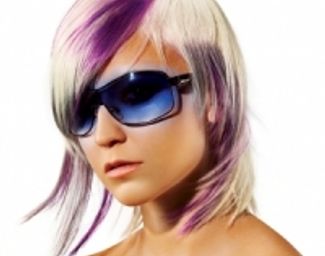 Changes Salon & Spa
110-3501 8th Street East, Saskatoon, S7H 0W5
At Changes Salon & Spa! enjoy aromatic essences, soothing sounds of trickling water, and luxurious surroundings. A day at Changes Salon & Spa! will captivate your senses, offering you a chance to escape, rejuvenate, and feel beautiful, invigorate your skin, and delight your senses with our therapeutic body , skin and hair care treatments.
Enter the realm of delight and relaxation. Our professional staff will perform basic nail services, as well as pampering skin and nail treatments.
"Changes" Changes has finally become a reality. "One mind, one Body and now one Place that puts it all together".
Two years planning and waiting for the space to become available has become a reality. We are so excited; we were bursting at the seams and out grown our space, for years now. There were times we felt like we were a banquet facility ,one day a treatment room would be a facial room , waxing room, pedicure room for four, and with- in minutes was turned into a couples room, equip with candle, relaxing music and rose peddles on the floor and then into a facial room. It was nothing for a room to take on three or four different faces.

Carolyn Schwab describes the new look as keeping with the times. Twice the size as before. Dreams come true. A place where her clients can continue to come and experience the health benefits of a Spa, relax and relief stress. And a legacy that she can pass down to her children, that have worked in the family business for over 12 years now.
Changes have a reputation of taking care of their clients, open 7 days 362 days a week . VIP CARDS in the past and now loyalty points. So it pays to shop at Changes.
Carolyn has owned four other salons, and this one is truly the best of them all. Offering more services than any other salon in Saskatoon, the only Salon to offer Permanent Make-up for over 15 years now where she specializes in eyebrow, lip liner, camouflage, and areola reconstruction, scar camouflage.

We are very happy to announce that Changes will be introducing into our menu of services elos technology permanent laser hair reduction, skin rejuvenation, ReFirme™ skin tightening and microdermabrasion.
We are very excited about this new Endeavour and hope that clients will call for more information.

the State of the art Stand-up tanning in 10 minutes. Now state of the art lay down for tanner that demands the ultimate in tanning pleasure. You can relax, tan whiten your teeth whiten you teeth like the professionals. (Kit Extra)and there is a LED Light that activates the collagen in your skin to reduce fine lines and wrinkles and
One of the safest Air Tanning systems on the market. People tan for the same reasons they work out-it make you feel more attractive and invigorated. Lasts up to one week.
Ear Candling, tooth Gems, Eye lash extensions eyelash gems, hair extensions, Body piercing all areas
Expanding Changes came as a result of years of crowed space. What was previously a bakery, which we will miss, has now turned into a luscious quite space, with a couple's room, Feel your tension & stress melt away. Wickless Candles enhance your surrounding.
A Dry sauna ,Relax with the soothing deep heat of a far-infrared wellness Center. Far-infrared deep heat therapy has proven to be very effective for detoxifying heavy metal impurities in addition to relieving pain from sports injuries, fibromyalgia, arthritis and other chronic pain conditions. The overall health benefits are amazing - from pain relief to stress reduction to weight loss to increased circulation to enhanced skin tone to strengthened immune system to the most important - detoxification of the body on a cellular level. Changes Spa, Far-Infrared Wellness Centers are a must for those interested in deep, overall health and vitality.
More pedicures, a total of 8 complete with SAD lighting. Now we have hydrotherapy pedicure chairs, ergonomically designed, with recline leather remote control massage chairs, Guest entry hydrotherapy jets, soft touch therapy lights , GeniJet pipeless drain , NEC,CSA certified. Offering a full menu of esthetics including, body wraps, facial, massage, hot stones, in a totally relaxing atmosphere complete with satellite music.
Carolyn has developed many service packages, each combining a group of treatments. Each package leaves the guest relaxed & Rejuvenated; the most extensive package is called the full Total Indulgence, Takes Seven Hours and comes with a healthy lunch.
Or try one of our couples package like the Couples Date nit- Which includes a 40 minute massage and a 30 minute lesson, where then the couple can choose a dry sauna where the couple enjoy the benefits of reducing stress, improve the immune system, detoxify the body, relieve pain and ease joint stiffness, or slip into our hot tub and soak every ounce of tension away, with jets designed to soothe away tension and strain and heighten your sense of relaxation in a bath of essential oils or bath salts. Then take home a CD of relaxation music, massage oil, candle, non-alcoholic wine, and practice what you learned.

Changes will still offer Artificial nails Gel nails Acrylic Nails, Nail Art in the largest nail salon in Saskatoon.
A Complete hair care area, where our stylist will work there magic on your hair, Recycling all the hair clippings as well while saving our environment.
Carolyn truly believes that Changes would not have become what it is today with out the long-term staff and loyal Clientele. Our mission statement is to provide you with an experience, that you will leave feeling renewed, relaxed and looking your best. We believe that if you look good you feel good.