About: NULL8ec9c225-063a-4d0b-901c-4c62cc39084c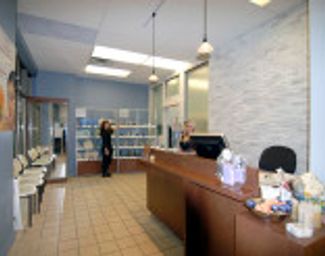 WYNFORD BEAUTY SALON AND SPA-10000
150 Wynford Dr, North York, M3C 1K6
Have you not wished sometimes after a weary, tiring day that if only in this large megapolis that never sleeps there was an oasis? - where you could not only drown your lethargy and weariness but could also rejuvenate and refresh yourself? - Well, your wish has been fulfilled, there is the Wynford Beauty Salon and Spa. Here we will not only beautify and take care of your body but we will help you find that new INNER YOU which only comes when your spirit is awakened!

Nestled in the picturesque surroundings of Wynford Crescent, it has been serving the people of Toronto for well over 43 years. It is one of those places where you will find state of the art facilities go hand in hand with old world charm and service that is straight from the heart.

We provide all kind of Salon services like hair styling, colouring, extensions, and our spa offers all kinds of body treatments including manicures, pedicures, facials and massages. We also have Registered Massage Therapists so if you are a corporate employee and is covered by insurance we are the right place to visit. We also offer laser services and have excellent packages for permanent hair removal for both men and women and various herbal treatments for the skin. We also specialize in all kinds of make-up, so if you are going to your graduation prom or an important meeting or are a blushing bride,our experienced estheticians can lend you a helping hand!

Come visit us and we guarantee you an invigorating visit, after all, when you visit Wynford Beauty Salon & Spa you are not only in the company of seasoned professionals but you are, put simply, in caring hands.