About: NULL8ce9b63a-1c76-4da3-8e5e-c7a01fcb682d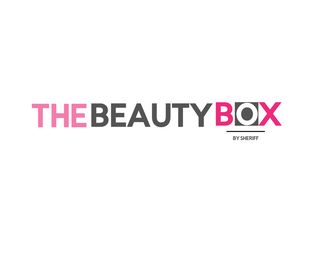 THE BEAUTY BOX by SHERIFF
190-1395 ELLICE AVENUE, Winnipeg, R3G 3P2
Hi, welcome to THE BEAUTY BOX BY SHERIFF!

We are so GLAM-thankful that you are interested in our beauty salon and retail cosmetic shop!
We are located in Winnipeg, MB at 1395 unit 190 Ellice ave close to Polo Park area, with Winnipeg transit right at our door.

We offer many top beauty services within our portfolio, along with beauty services our shop hosts a huge retail cosmetic shop offering you so many brand name cosmetics, beauty supplies, wigs, hair extensions, along with tools for your everyday makeup application.

Our mission is to be the best everything makeup and beauty all under one roof. I feel that our 3,000 sq ft shop, studio and makeup school has accomplished its mission.

Our Just glam IT! team of beauty professionals, surpass any other beauty shop in any major shopping malls such as St. Vital, or Polo Park within Winnipeg and beyond offering you only the best in top customer service and support.

Check out our personal one-on-one makeup classes professional makeup artistry classes for aspiring makeup artists, teen makeup classes or why not sign up for a makeup workshop for a FUN night out with the girls?

Our shop, services, school, and salon are truly one of a KIND! there is nothing in Winnipeg that can compare we have truly brought Winnipeg the BIG CITY Services all in our just Glam IT! beauty location why travel to brings LA - New YORK or Toronto for great on-point beauty services when all you have to do is drive to ELLICE to get that big city feeling.

See you soon at the BOX, The BEAUTY BOX by Sheriff - Family owned and operated.
We thank you for keeping it local, and bringing a family's dreams to life! - Launched by a single mother.