About: NULL8bdbbbff-a46a-4a5b-a89c-e1035ed98198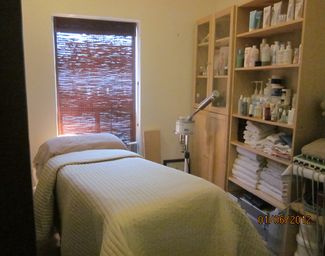 Elle Spa and Esthetics Ltd
1649 Dufferin St Suite 203, Toronto, M6H 4H5
Servicing the industry for over 20 years, we strive to offer top of the line services and products to our customers at affordable prices.  We are constantly evolving with todays technology offering advanced treatments and products which offer noticeable results. We are also committed to using natural organic ingredients and non-toxic products in all our services including nailcare, footcare, bodycare and skincare so that your visit to our spa will be a healthier one.  We offer advanced state-of-the art Laser Hair Removal using the Light Sheer Diode Laser. The most effective Laser System on the market.    We also offer Photo skin Rejuvenation to treat sun-pigmented skin, blotchiness, couperouse, spider veins and fine lines and wrinkles.  Come in for your free consultation!  


NEW!   Fake Bake Airbrush Tan.  Now get a natural, bronze tan without the harmful effects of the sun.  No streaks, no orange, just beautiful bronze skin that lasts up to 2 weeks.  WINTER PROMO BUY 3  for $99.    Reg $50 per session.  Please quote this ad.    

Great for parties wedding parties, bachelorette parties. We come to you with our mobile service. Minimum of 6 people required. Host is free.  Call for further information.