About: NULL87f25aeb-789e-41df-80c2-76b53f35e0ba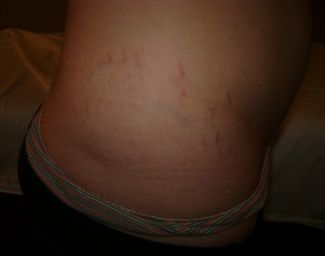 BIO-STRIA-10000
375 Redstone Dr, CALGARY, T3N 0R1
The only stretch marks removal at 100% Get results in 14 days in love
the skin your in!

NEW: Utherapy and Thermage?

During the consultation, the center conducts a skin test
that establish whether you are a good (only) candidate (s)
and what are the procedures the most recommended in your case.

The alternatives are discussed as well as the positive and
negative potential so that you can then make an
informed decision.Each person has his own biological
characteristics, however.

The response to various treatments is variable depending
on your age, your health and nutrition, your healing process,
and even your mental state.

It is therefore very important for you to ask any questions
desired to be realistic in your expectations.

NEW: Ulthera and Thermage


Benefits can include:
Reduction of cellulite
Change in body shape
Non-invasive or non-surgical, no downtime
No pain at all
Does not damage normal skin
Suitable for all skin types

Always remember that results can vary and this is not the
alternative to healthy living. It is important to have a balanced
healthy diet and also to undertake exercise.