About: NULL87d74e70-0301-4cd6-8aaf-04c07c3ed149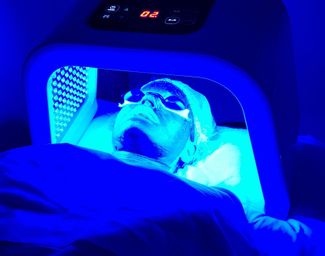 Nadia Tamara Lee Skincare
877 Pape Ave, East York, M4K 3T9
Nadia Lam has an instilled desire to see men and women look and feel their best. Not just on the outside, but as a whole.

In the early stages of her career working as an Aesthetician and Makeup Artist for high-end brands and spa salons like MAC Cosmetics, Holt Renfrew's Atelier Premier Salon & Spa, Lise Watier Cosmetics and more, Lam quickly discovered that healing impurities holistically rather than covering them up on the outside is what resonated with her most.

As Nadia opened her practice, she wanted it to be more than just to give a client a facial then send them home. She wanted to investigate with her clients to see what the underlying issue is in the skin and assist with a holistic approach to healing.

You can expect both her and her associates to not just assess your skin but to also ask about your diet, stress management and lifestyle to get to the bottom of your skin concern, for it is in this holistic approach that you will find your healing.