About: NULL7c117ba5-4114-4d1d-8cc4-0ffee1266f74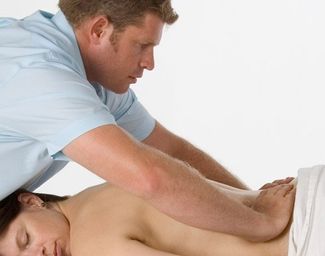 VOS MASSAGE THERAPY1-10000
123 Edward Street, Toronto, M5G 1E2
Welcome to The VOS Fix!
We deliver a unique matrix of high impact massage and manual soft tissue modalities to provide 1 of 5 very comprehensive and effective myofascia treatments in 20 minutes.
These treatments are created and provided by Johnny Vos. He is the owner and operator of The VOS Fix @ VOS Massage Therapy. He has been practicing as a Registered Massage Therapist for over 20 years. Within his time he has developed an effective soft tissue Neuro_Myo_Fascia Massage treatment combining several known modalities with new and innovative techniques fused in what has been temporarily coined "the VOS Method' for practical reasons. He is known by athletes and performers as the "deepest-tissue massage in town" and that his fascia release and is "insanely focused and highly comprehensive". As a matter of principle, he also gives ample attention to addressing areas that are often overlooked including the feet, hands, forearms, intricate neck muscles, the face and scalp. He guarantees results.. every time!