About: NULL6824dd20-3317-4437-a934-46382506f1cc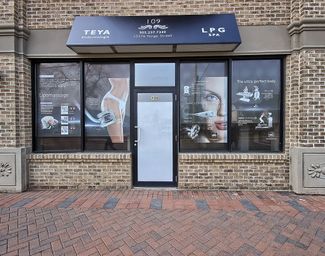 TEYA LPG Endermologie Spa
10376 YONGE ST unit 109, Richmond Hill, L4C 3B8
We are glad to introduce the new Medical Aesthetic Spa generation - Endermologie Spa. We have the anti-cellulite, fat reduction, antiaging technologies with LPG Cellu M6 Integral, Huber Motion Lab, New Endermolift and Infusion, needle –free electro mesotherapy.
After personalized evaluation of your figure and beauty goals, our specialists will propose a comprehensive program to your unique needs.
1. Cellue M6 Integral: LPG Rolls mechanical stimulation, lypomassage triggers deep biological responses, reactivation of fat release and collagen and elastin production. Slims down fat cells, resculpt figure, firms' skin.
2. LPG Huber Motion Lab, The world only technology able to quickly trigger fat burning while strengthening the muscles of your choice and increasing resistance to mental fatigue. Shapely firm thighs and buttocks, slender fatigue, firm toned arms, flat stomach, strengthen neck posture.
3. New Endermolift LPG Lifts deliver micro beats to the skin surface to stimulate youth cells in-depth restoring their natural production of collagen and elastin.
4. Infusion Mesotherapy: Completely Safe non-invasive, needle-free treatment for body and face. It's a unique virtually painless aesthetics procedure by which essential vitamins minerals collagen rejuvenation and complex skin rehydration amino acids are delivered into the skin body.