About: NULL6558a760-9348-43e2-bb51-6f5d7bbd5555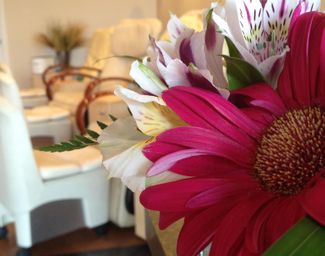 THE REFRESH AND ANTI-AGING SERVICES-10000
101-2527 Beacon Ave, Sidney, V8L 1Y1
Sidney's Refresh and Anti-Aging Services Day Spa offers you a new spa experience. Desiged to provide you with the services you need to feel healthy and invigorated, delivered in an affordable, convenient and fun atmosphere.

Located next door to Focus 5000 Hair Designers, the Refesh offers a broad range of beauty and wellness services for both men and women.

Treatments including skin care, hair removal, mani-pedis and massage will leave you feeling refreshed a ready to take on the world.

Our spa technicians are highly trained and demonstrate superior skills in their areas of expertise so call the Refresh to book your services today.