About: NULL61c6822b-d2b1-41c9-b247-1a1aab7ba3dc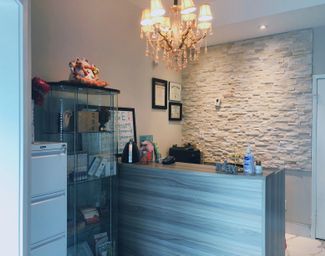 just relax wellness center
160 East beaver creek rd unit 17, Richmond Hill, L4B 3L4
After a long stressful day, the best way to relax is a soothing and relaxing foot and body massage. A soothing foot massage will help the body unwind, improve blood circulation and relax the nerves. Reflexology can also help treat the cause of pains and aches. Come enjoy a relaxing escape in our cosy, clean Spa.
We provide the following treatments all done by experienced Oriental attendants;
RMT Massage
Hot Stone Massage
Foot Massage
Beauty Treatments
Back walking
Acupuncture
Cupping

We can help you reduce stress, increase blood circulation and lessen muscle/joint pain,
Clean and comfortable, newly renovated in a quiet location; we use unscented oil, fresh linens.
Shower room
appointment not always necessary...
free parking
Now available! Gift certificates for your friends, family. Available in any amount redeemable on any service at the Spa...