About: NULL60077225-c5c6-42cb-a1a2-caa4a530ee36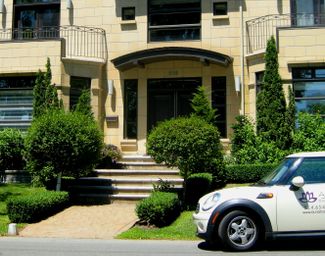 AURA In-Home Massage
All locations, Westmount, H3Z 1G9
Enjoy the restorative benefits of massage therapy in-your-home, in-office and in-hotel.

Since 2009, AURA's registered massage therapists travel to you to provide Swedish, relaxation, sports, deep-tissue, therapeutic, and pregnancy massage. Serving Montreal, downtown and the west island! Insurance receipts available upon request.

AURA's dedicated team of massage therapists arrive at your doorstep with a massage table and all that is necessary to create your temporary sanctuary. Let us help you restore.