About: NULL5ca924e8-c58f-4469-82f0-bcd1f3343db3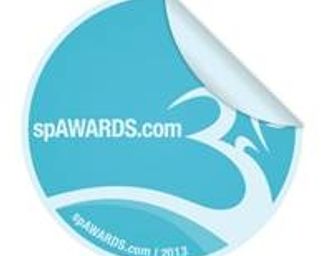 CALIFORNIA SUN SPA
2198A BLOOR ST WEST, Toronto, M6S 1N4
California Sun Spa named TOP 50 SPA in
Canada by spAWARDS
To: California Sun Spa,
On behalf of the spAWARDS panel, we are pleased to announce that California Sun Spa has been selected as a winner for the Top 50 Spas in Canada 2011 award category. The "best of" spAWARDS were created to highlight the success and accomplishments of the top names in the industry.
We strive to act as a guide for consumers, so they can make informed decisions when choosing a spa or health and wellness center.
Nominations for our awards are accepted from May through December, with winners announced in February and March. After receiving countless nominations from industry professionals, our judges were able to narrow down a list of top candidates for this award. As one of the nominees, California Sun Spa was diligently assessed before finally ranking as one of the best spas in Canada.
Your innovative approach to business, along with your commitment to guest satisfaction, has placed your spa ahead of the rest. You and your co-winners should be very proud to know that your hard-work and achievements have been recognized by thousands of people worldwide. While it is our wish to provide you with an award in person, information regarding the ceremony is still pending official release.
For the interim, we can offer exclusive rights to display our winner's logo on your web and print media. Again, we would like to take this opportunity to congratulate you and your spa for your outstanding achievement. We look forward to monitoring your progress and success in the upcoming year.
Sincerely,

Tess Hotchkiss
Marketing & Sales Coordinator | spAWARDS

California Sun Spa offers the most unique and highest quality of facial care services. Our highly trained Estheticians analyze your skin condition, and customize your facial based on your individual needs. As the Top Choice Award winner we look to the future. We constantly take courses so we can provide the latest and the best treatments. We have the newest medical equipment. The moment you enter California Sun Spa you are swept away into a new world,where your spirit is restored and your energy is revitalized.California Sun Spa is without question the nicest spa in Toronto...