About: NULL4d9816d3-6a51-4d88-8cfc-1cb010b13de4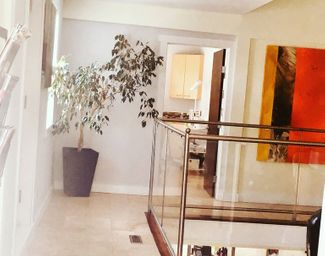 Pink Lime Salon & Spa
10580 108 St, Edmonton, T5H 2Z9
Pink Lime Salon and Spa has been known for its great success in customer service. To continue our high level of customer satisfaction we offer state-of-the-art technology, tools and hair care products. Our dedication to professional development keeps our creative staff current with sophisticated trends and techniques.  
At Pink Lime Salon and Spa you will enter a serene and luxurious environment, meticulously designed to revitalize body and spirit. Experience contentment of an aromatic relaxation massage. Savour an exhilarating Aroma steam or pamper yourself with a rejuvenation facial and manicure. Our special indulgences are dedicated to you or can be given as the perfect gift. Celebrate special occasions with the ones you love.
Pink Lime Salon and Spa is an elegant urban sanctuary to rebalance and renew your body and mind.  
Pink Lime's strong commitment to the community allows us to support many local causes such as: Parkinson's disease, Burn Unit, and Breast Cancer & stolery hospital just to name a few.

Please call the salon to book & reserve your appointments at 780-442-7465(PINK).

We kindly ask for as much advance notice, so we are able to accomodate other clients.
72 hours notice is required for any cancellation or rescheduling, or is subject to a 50 % charge of the service booked.