About: NULL4d157810-3243-4564-bbca-83145b19608e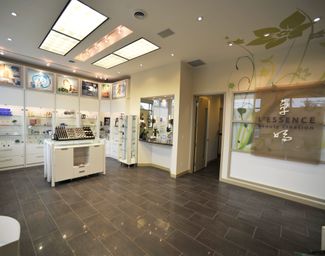 LEssence Beauty Creatione
8789 Woodbine Ave, Markham, L3R 9T6
Enjoy our serene environment, relax and escape everyday stress, as our friendly staff treats each person with sincerity, uniqueness, and addresses every individual's needs. Allow our professional and experienced staff to take you on a journey at our all-ladies spa to rediscover a state of inner peace and self-worth at L'Essence Beauty Creation.

We have an array of services to address your needs, including registered massage therapy (RMT), aromatherapy massage, hot stone massage, an abundance of face treatments, IPL photorejuvenation, IPL hair removal and much more. We will thoroughly consult with you and customize treatments to fulfill any goals that you may have or just simply provide you with a relaxing escape.

For those of you who have registered massage therapy (RMT) insurance coverage for your massage treatment, kindly make note at the time of booking, and we will gladly have our registered massage therapist validate your receipt for your coverage.

Come in to enjoy our steam room, relax with a cup of herbal tea in our tea lounge before your treatment and leave feeling relaxed and rejuvenated. It will be a getaway you never thought you could find in Markham or Richmond Hill!