About: NULL4bc6a25c-2699-4654-9cb5-cfae3cc8b0cf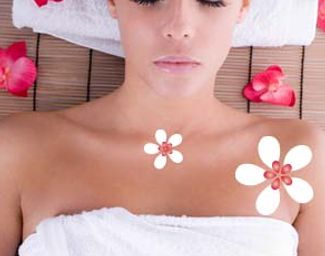 Cocoa Heaven
215 Limerick Street, Oshawa, L1J 7H2
My name is Sharon Young.
Welcome to my Luxury Retreat Cocoa Heaven Holistic Healthcare & Beauty Studio
I immigrated to Whitby, Ontario from the UK in 2011.
I graduated from Newcastle College in the UK with a Foundation Degree in Complementary (Alternative) Therapies. Its a qualification which is not available here in Canada. The training was very intense and in depth. It required me to blend health and wellness practices such as Reflexology, Acupressure, Aromatherapy, Massage, Nutrition, Ayurveda and Indian Head Massage to name but a few to enable the body to heal in addition to assessing client issues and recommending ways to enable them to achieve overall health and wellbeing in the most effective way possible for the individual. Governed by the industry rules in the UK, I regularly keep my skills updated and add CEU's and case studies to my portfolio.
In my continuing development as a professional therapist, I have added many other therapies to assist in health and wellbeing. I am also a Certified Reflexologist with the OCR I am a Reiki Master and Teacher with Usui Lineage, I am a certified Aromatherapist, which allows me to blend pure essential oils to aid in the health of individuals. I have also studied nutrition which is heavily linked with reflexology.