About: NULL4b41ad23-4f4e-47b6-a023-00bd77496104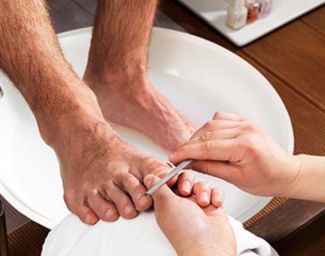 Dianas Divine Escape Mobile Spa
MobileSpaWe come to you, Waterloo, N2L 6H9
Diana's Divine Escape - Provides Professional Beauty Services at our Hair Salon & Spa at Freeport Hospital & we offer Mobile Spa Services in Clients Homes & other Hospitals as well.

Hair Salon & Spa at Freeport Hospital is wheelchair & walker accessible.

Open to the Patients, Staff & The Public. Bedside services available.

Salon open Wednesday & Friday - 10-4, Spa open Wednesday, Thursday & Friday 10-4. After 4pm by appointment.

Manicures, Shellac, Fingernail & Toenail Cutting, Pedicures, Advanced Pedicures, Foot Care Nurse, Massage, Facials, Waxing, Tinting, Lash Lifts & Tint, Hair Washing, Cutting, Styling, Perms, Colours, Highlights, Beard & Moustache Trims & More.

Grand River Hospital staff receives 20% off all services. We are there within the agreement of GRH. A percentage of sales goes back to the Hospital.

Public Health inspected - No infractions, Insured, WSIB, Certified, experienced Professionals.

We specialize & have experience in working with Seniors, those who are dealing with an illness, Cancer Patients, Stroke, MS, ALS, Surgery, Parkinson's, Dementia, Mental Health, Overweight or Immobile.

Our Mobile Spa Service comes to Clients Homes and Hospital rooms and provide most of the listed services above. Clients can be in bed, wheelchair, lazy boy or where ever they are comfortable. We bring everything we need and clean up before we go. We do cater to anyone who prefers an inhome service, like new Moms and Dads.

We look forward to pampering you soon!