About: NULL43b8a4b7-2f3a-41e3-8d37-5ed1f0bcc217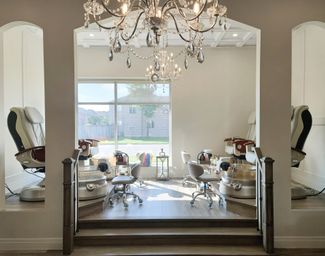 Utopia Spa & Boutique
1009-N1Maple Ave, Milton, L9T 0A5
Utopia Spa & boutique is an elegant, modern, and luxurious day spa nestled in the heart of Milton.
Since established in 2009, the focus of the spa is to be a place where self-care and well-being is a top priority. Guests will find the serene, clean, and relaxing environment an ideal spot to getaway and embrace a moment to be good to one's self and be pampered. The services and products allows for that perfect escape for the mind, body, and soul to recovery from the daily stresses of day-to-day living and leave feeling rejuvenated.

From the moment you walk through our front doors, our staff go above and beyond to welcome you and make sure your stay with us is exceptional.

Our service menu is extensive, from manicures, pedicures, eyebrows and waxing, along with facials, RMT massages, body treatments and mud wraps. Utopia Spa & boutique offers the most advanced laser technology to provide various skin revitalizing treatments with the highest degree of precision.

The team at Utopia Spa & boutique is comprised of expertly trained and educated professionals who are attentive to the needs of each guest. The passion and knowledge provided by this team helps to ensure that each guest is receiving individualized care, so that every experience is enhanced and every need is met. The team includes Medical Estheticians, Laser Technicians, Nail Technicians, Make-up Artists, Spa Coordinators, Registered Massage Therapists and Registered Nurse and Physician for Cosmetic Injections.

ONLINE GIFT CERTIFICATES AVAILABLE
All gift cards are final sale
www.utopiaspa-boutique.ca

Any denomination of Way Spa gift cards must be redeemed in full amount.
Tax and Gratuities cannot be included.
FOLLOW US ON INSTAGRAM AND FACEBOOK
"UTOPIASPAMILTON"

ALL PROMOTIONS AND SPA PACKAGES MUST BE REDEEMED THE SAME DAY.
UTOPIA'S GIFT CARDS MAKE A PERFECT GIFT IN ANY DENOMINATION OR SIMPLY CREATE YOUR OWN.