About: NULL33727f0c-1298-404c-b59f-8ac237835ad8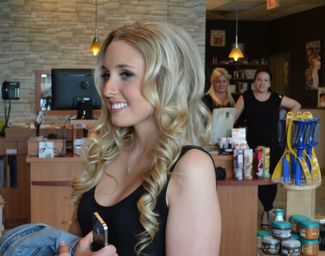 Salon de Coiffure and Beaute Manuela Epilation Laser Soins Medico-Esthetiques Facials Ste-Therese
95 Boul Labelle, Sainte-Therese, J7E 2X6
Facial skin care Spa and hair salon. Microdermabrasion, photo facials, massage therapy, manicure, pedicure, make-up, cellulite treatments, botox uvederm injections. Ste-Therese, Rosemere, Blainville, Boisbriand.

Esthetique Coiffure Manuela specializes in professional hairdressing, hairstyling, hair coloring, hair treatments and extensions, using products such as Kebelo Silk, Schwarzkopf, Coloration Inoa etc.

Our esthetic services include manicures, pedicures, eyebrows extensions, facial treatments, professional make-up, body treatments and all that there is for a professional beauty salon!