About: NULL309516c8-c856-4fb8-b461-d54574078c54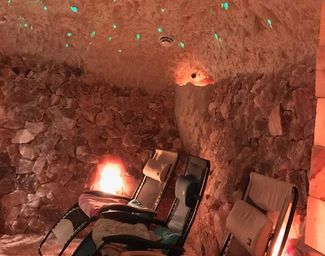 Zibas Spa
36 Ash St, Uxbridge, L9P 1E5
Ziba's Spa is a Haven of Healing and Beauty

Hello, My name is Dr. Ziba Parsi

Although I've spent majority of my working years in the Analytical Chemistry field, in my 50s I decided to follow my passion – promoting wellness and beauty through a variety of treatments. In pursuit of my passion, I returned to school earning my certifications as a medical aesthetician, reflexologist, and life coach.

In 2014 I opened Ziba's Spa – a haven of healing and beauty. Ziba's Spa provides a rejuvenating atmosphere in which clients are able to relax their bodies and minds, allowing them to reconnect with their true purpose through a wide range of holistic healing therapies. Located in a century-old house in Uxbridge, Ziba's Spa has established itself as a desirable place in which my clients can always 'drop by' to escape the stresses of life, revitalize their energies and spirits, and heal with loved ones. Ziba's Spa in Uxbridge is one of its kind. Unlike others, we offer a lovely variety of beauty & natural healing; from salt caves to body treatments.