About: NULL28cd72e6-f3f7-4a29-bdce-a2bc0bf23c2e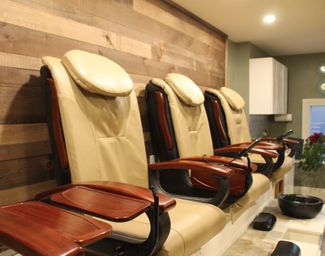 SPA in the Village
416 Pearl Street, Burlington, L7R 2N1
It could easily take a full day to explore all the relaxation possibilities at Spa In The Village—not that you'll be itching to leave after your first taste of the spa's amenities.

The 3,000-square-foot oasis includes a sauna, private massage rooms, and manicure stations. Some guests choose to pamper themselves one treatment at a time, while others go all in with an indulgent spa day or couples package. One such package includes a full-body massage, plus a facial, collagen eye mask, pedicure, and sauna session.

Tucked away in the trendy and historic Village Square, Spa in the Village boasts an ambiance of warmth and tranquility which engulfs you, and stays with you long after you leave.