About: NULL281bbdd5-d0f2-4d0f-86b3-70cb2ef28603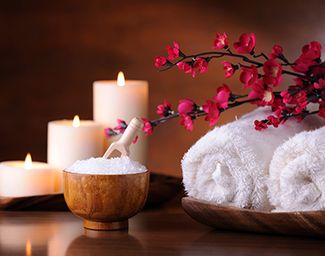 DC Wellness Centre
111 Times Ave, Thornhill, L3T 0A2
DC wellness center is the premier, full scale Wellness clinic located in Richmond Hill, Ontario. We offer the highest quality treatment including , Traditional Chinese Medicine, Acupuncture, Massage Therapy, osteopathy, and reflexology in a luxurious and relaxed setting. Contact us today for treatment of your health concerns or medical conditions!

Massage therapy is treats the soft body tissues to enhance a person's health and well-being.
Other than providing soothing body and mind relaxations, massage therapy can be beneficial to a wide variety of conditions including illness, injury rehabilitation and disability; it also reduces anxiety, blood pressure, heart rate, and can help with depression and pain.

Tui Na is a therapeutic form of massage; it is originated from China and has been performed as treatment for over 2,000 years. Tui Na massage therapy has been considered the external form of massage and it is suitable for people of all ages. Tuina massage makes use of rhythmic compression techniques along different meridians and energy channels of the body to establish the harmony of Qi throughout the body and bringing it back to balance. The greatest advantage of Tui Na is that it focuses on maintaining overall balance with both physical and mental health. Any one who wants to avoid the side effects of drugs or a chemical based treatment can adopt this effective massage technique to alleviate their pain.

Acupuncture, also known as needle puncture, is a traditional Chinese therapeutic treatment that involves the insertion of tine needles into the body at specific acupoints. It originates from China and has been practiced in the Orient for almost 4,000 years. In the late 20 century, acupuncture began to spread rapidly in Europe and North America, and started to grow a high acceptance and popularity amongst the general public in the western world.