About: NULL2276fcd4-5c31-4a93-850c-1c93214628c3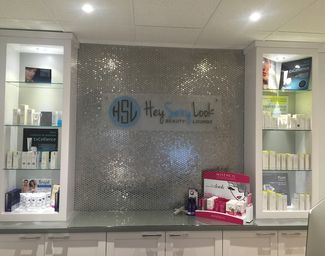 Hey Sexy Look - Lash & Laser
95 Times Ave Unit C9, Thornhill, L3T 0A2
Eyelash Extensions, Eyebrow Shaping, threading,waxing are our beauty bar signature services. We also have options for you whether it is correcting problems like acne, pigmentation,fine lines,wrinkles and rosacea. Perhaps you are heading into your 40's and you are finding that your skin doesn`t look the way it used to be. At HeySexyLook we work with advanced products and treatments that have proven results. We achieve luxury service and affordable prices for our community.

We strive to provide an unforgettable spa experience with our caring, upscale, and professional environment. We offer the newest, most innovative treatments available.

Please come and visit us or contact us anytime if you have any questions. We are looking forward to seeing you soon!