About: NULL1a11910a-f399-4a58-8df2-43f9b0e8b1c6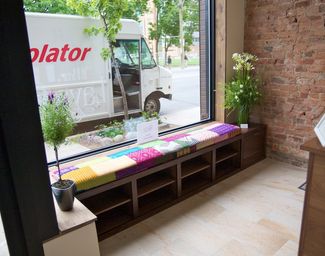 Laya Spa & Yoga
986 Queen Street West, Toronto, M6J 1H1
This isn't your typical Day Spa.

It's a space where well-being and beauty converge. Where Eastern cultures meet Western rituals. Where good health meets healthy looks. Where you can have a pedicure, yoga class and Ayurveda treatment under one roof if you want to. And, if you haven't heard, it's also where you can have the city's most authentic Brazilian Wax.

Laya is housed a modern space that blends exotic Moroccan textiles and North African design with the edge and urbanity of West Queen West.

We offer a list of traditional services that include signature treatments like manicures, pedicures, hair removal and facials as well as a select list of services that are Ayurveda-inspired.

Before or after your service, spend some time in the co-ed steam room or have a long, hot shower (don't worry, showers are safe and private). Need to unwind? We have a Lounge that will transplant you far away from the hustle of the city.