About: NULL1765c4ff-1cab-47c6-8fff-d52e1e4a4d7e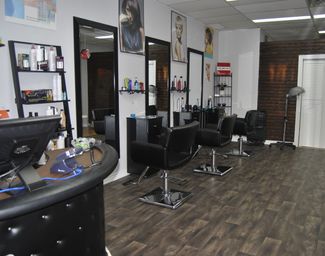 RIMSHAS HAIR SALON AND ESTHETICS-10000
2908 Crosscurrent Drive, Mississauga, L5N 6K9
What Rimsha's does for you

Relaxation, Comfort and Elegance. These Phrases will be the only thing on your mind upon entering Rimsha's Hair Salon & Esthetics.

Rimsha's specializes in total care, From our experience staff and excellence line of beauty care products, to our top of the line hair and skin care technology, everything at Rimsha's has been set around a single idea; to keep you in a state where beauty truly meets bliss.