About: NULL141cd00e-b0c9-4509-ac3d-e26ee61b7f0b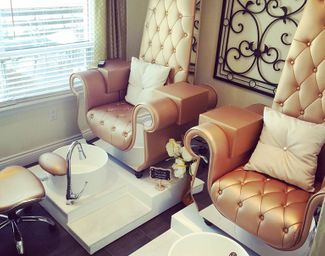 La Peau Dor Spa
27 Queen St South Streetsville, Mississauga, L5M 1K2
La Peau D'or is your personal day spa oasis located in the heart of Streetsville, Mississauga. We are the proud winners of the 2014 Mississauga Top Choice Spa Award! Serving the community for more than 24 years, our focus is on therapeutic treatments that relax, renew and rejuvenate.

Our professional décor creates an inspirational ambiance as you prepare to balance your body and soul. La Peau D'or staff members are chosen exclusively because they are passionate about their specialized field. We analyze and treat our guests based on their specific needs for ultimate results. Our goal is to provide you with inclusive treatments that complement each other.

Our services menu has recently been expanded to include full body therapies ranging from Medical Aesthetic Services (e.g. Botox) and Homeopathic Medicine to Signature Registered Massage Therapy (RMT) treatments, to name a few of our new offerings.

Our mission is quite simple, we strive to change the lives of every person we come in contact with. We are a passionate, results-oriented beauty and wellness day spa that enhances lives by harmonizing the entire body and soul! We invite you to visit us and experience why we're the Top Choice for spa services in Mississauga.